It's been nearly two years since customers have enjoyed breakfast burritos, tofu scramble, mac and cheese, meatloaf and more from the Comet Cafe, which closed in July 2020.
But, after months of cleaning and interior renovations and a brief, soft opening last weekend, the cafe at 1947 N. Farwell Ave. is scheduled to reopen Thursday, June 9 at 9 a.m.
In fact, the cafe is back better than ever, with familiar but updated digs, plenty of nostalgic dishes, and new life under a team of progressive owners.
One of the biggest changes for coffee is its ownership. Comet is now owned and operated by Pie Inc., the restaurant group that operates Honeypie Café, Palomino and SmallPie. Behind the moniker are Founder, CEO and Managing Partner Valeri Lucks and Executive Chef and Managing Partner Derek Petersen, both of whom are dedicated to restoring the café's longstanding reputation as a fun and quirky neighborhood hangout. .
Lucks and Petersen have a history with coffee. Petersen started working as a dishwasher at Comet in 2006. Meanwhile, Lucks – along with his brother Adam – teamed up with former owners Scott Johnson and Leslie Montemurro in 2005 to convert the punk rock cafe into a restaurant of its own whole with handmade dishes. dinner fare and a full bar. The Lucks operated the neighborhood cafe until 2015 when they left to focus on their own concepts, Honeypie and Palomino.
"We've worked hard to retain the old spirit of coffee, as well as the nostalgic coffee that followed," says Lucks. "And we've worked to strike a balance between the old grunge-era cafe and a modern restaurant appropriate for 2022."
While Comet Cafe will look largely the same to most customers, the cafe's interior has been completely revamped, thoroughly cleaned, and (in some cases) updated.
Visual cues include new black wainscoting along the bar and banquettes built and installed by chef-turned-carpenter Adam Lucks. There's new paint on the walls, new light fixtures, and sleek, shiny tiles on the back wall surrounding the service window on the west side of the bar.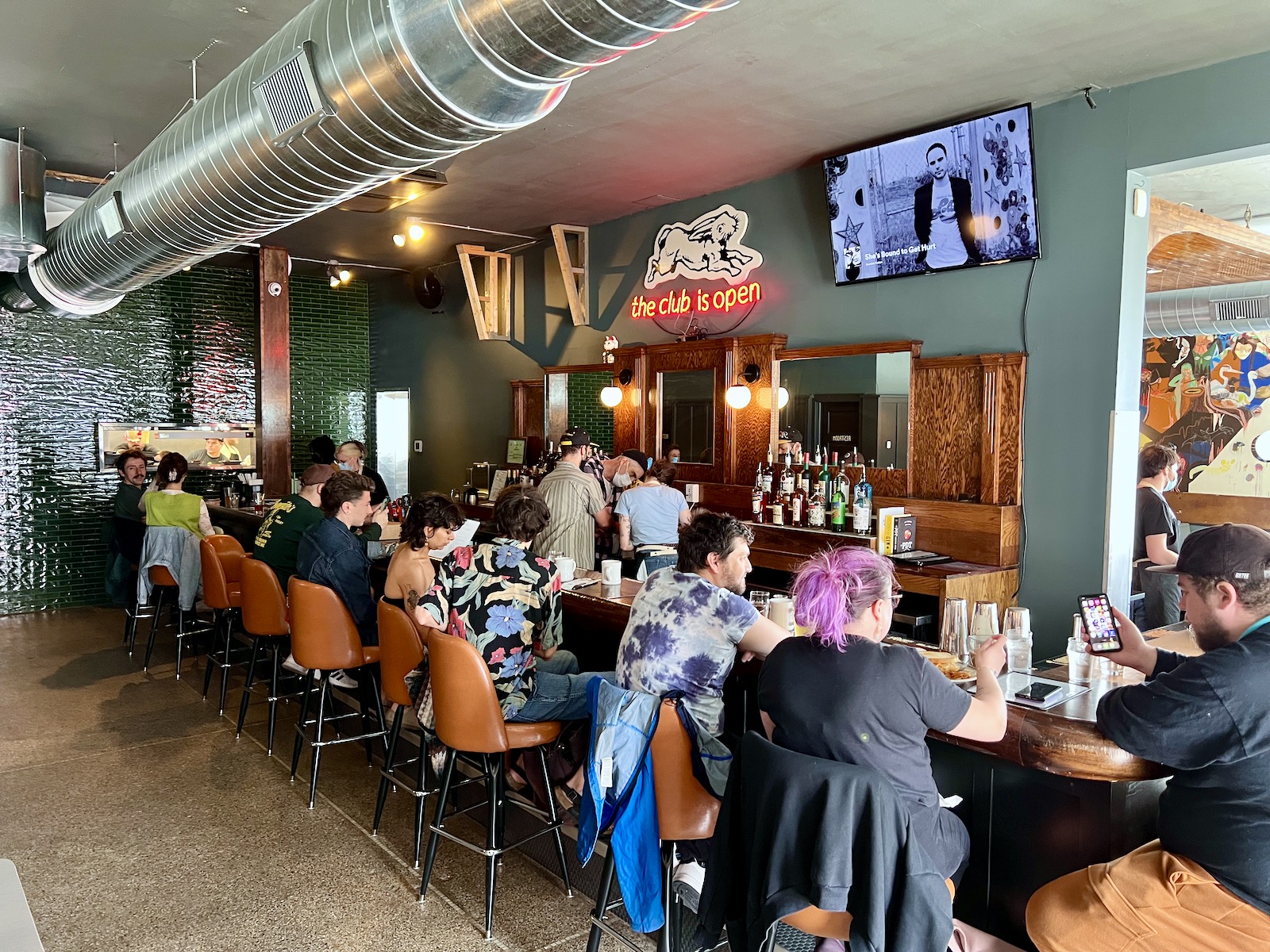 Behind the scenes, the restaurant also has a completely rebuilt HVAC system, as well as a new range hood in the kitchen.
The terrace-sidewalk will also make its triumphant return, just in time for sunny days.
Now is a good time to remind yourself that the restaurant industry is still struggling. Supply chain issues and rising food prices are still a huge problem, along with staff shortages, all of which present challenges for local restaurants at all levels.
So while Comet is back and its owner has worked hard to preserve favorite menu items (and add new additions to appeal to its modern customers), customers will notice a few changes, including abbreviated hours and a slightly abbreviated.
Amid these changes, Lucks and Petersen have maintained their commitment to responsibly sourced, homemade fare, as well as friendly, community-focused service and the provision of fair and decent pay and good working conditions. for employees. And yes, there are plenty of nostalgic dishes that have made a comeback.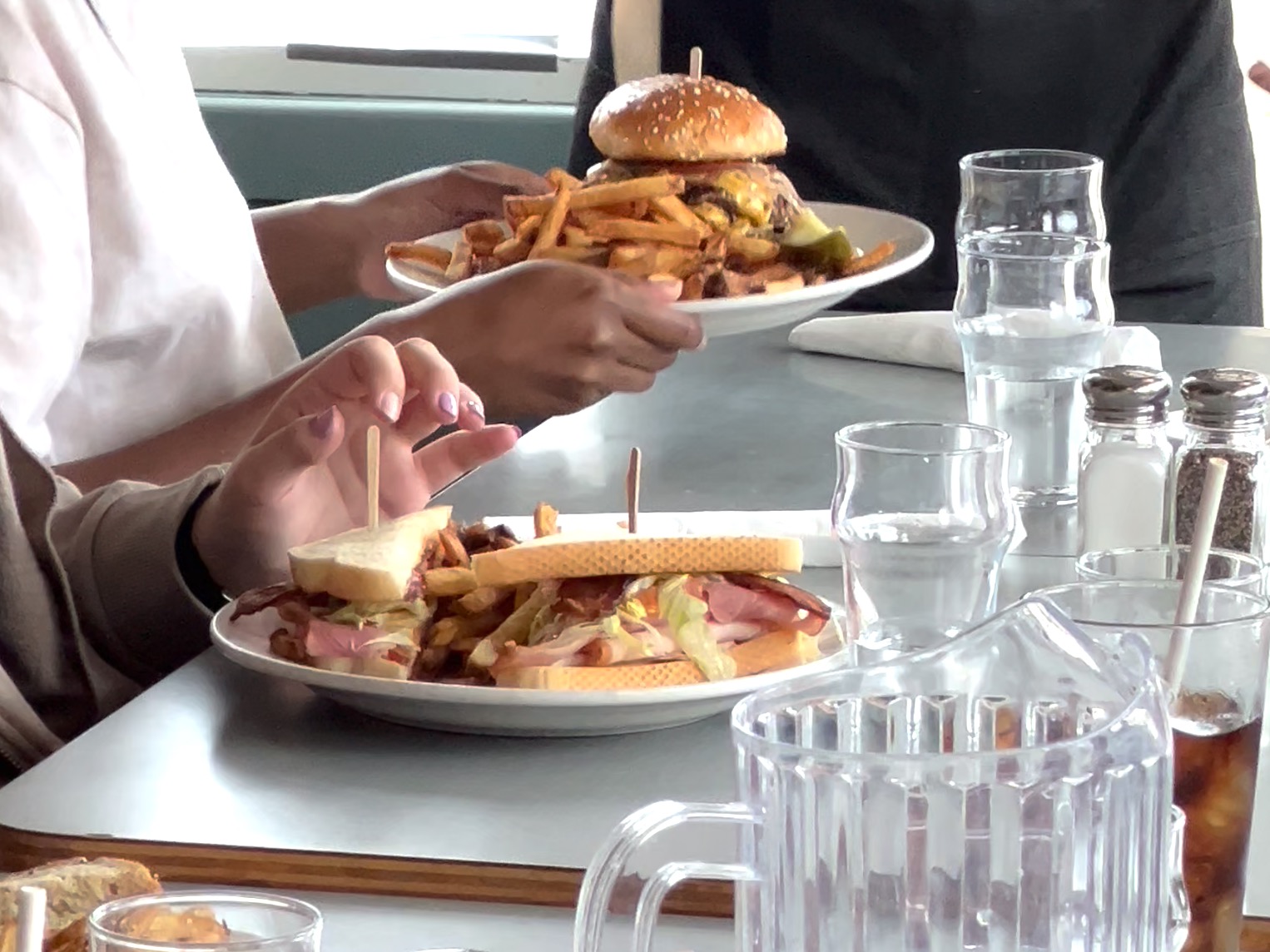 For one, Comet will still serve breakfast all day. Most of the menu can be adjusted to be vegetarian or vegan. And a slew of beloved dishes returned in rotation, including the ever-popular Veggie Chili Bowl ($8 or $5 for a cup).
Guests can still enjoy appetizers like vegan chili and cheese fries ($15), the undeniably retro spinach and artichoke dip ($14), tofu wings ($15) and chicken strips hand-breaded ($14).
Returning breakfast and brunch dishes include vegan scramble ($13), burrito ($15), suburban sandwich ($12), and Stendler (corned beef, scrambled eggs, hasbrowns, and wrapped cheddar cheese) in a toasted tortilla and topped with Sriracha, $16).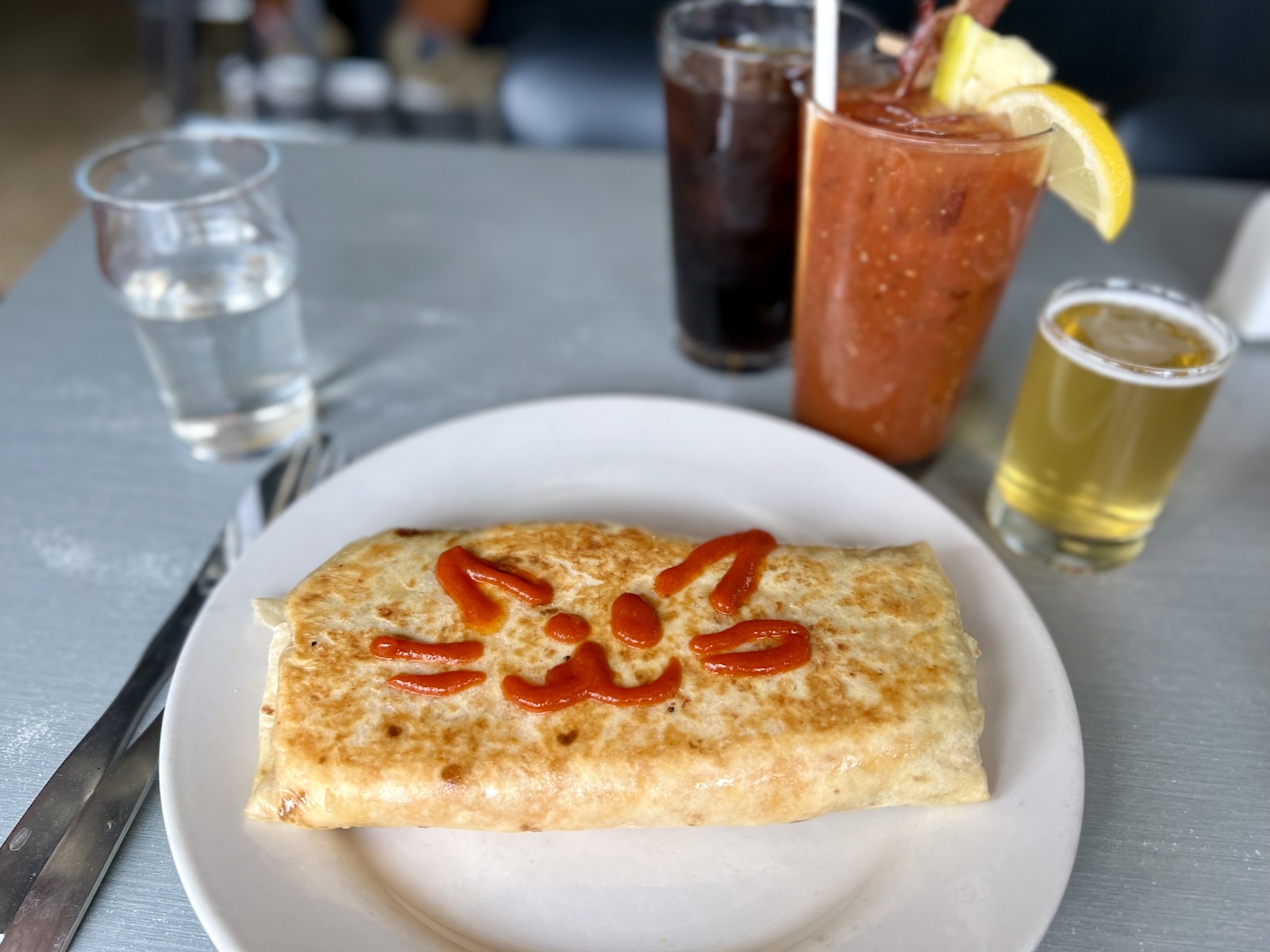 It also includes sandwiches (served with fries and a pickle) like the Big Luck Burger (double patties, American cheese, LTO, pickles and Thousand Island dressing, $16); the tomato and cheese sandwich ($12; make it a Buttafucco with giardiniera for +$1); the roast beef sandwich with cheese ($14) and the artichoke fondant made with artichoke hearts, red onions, spinach, mayonnaise, herbs and provolone grilled on a baguette ($14).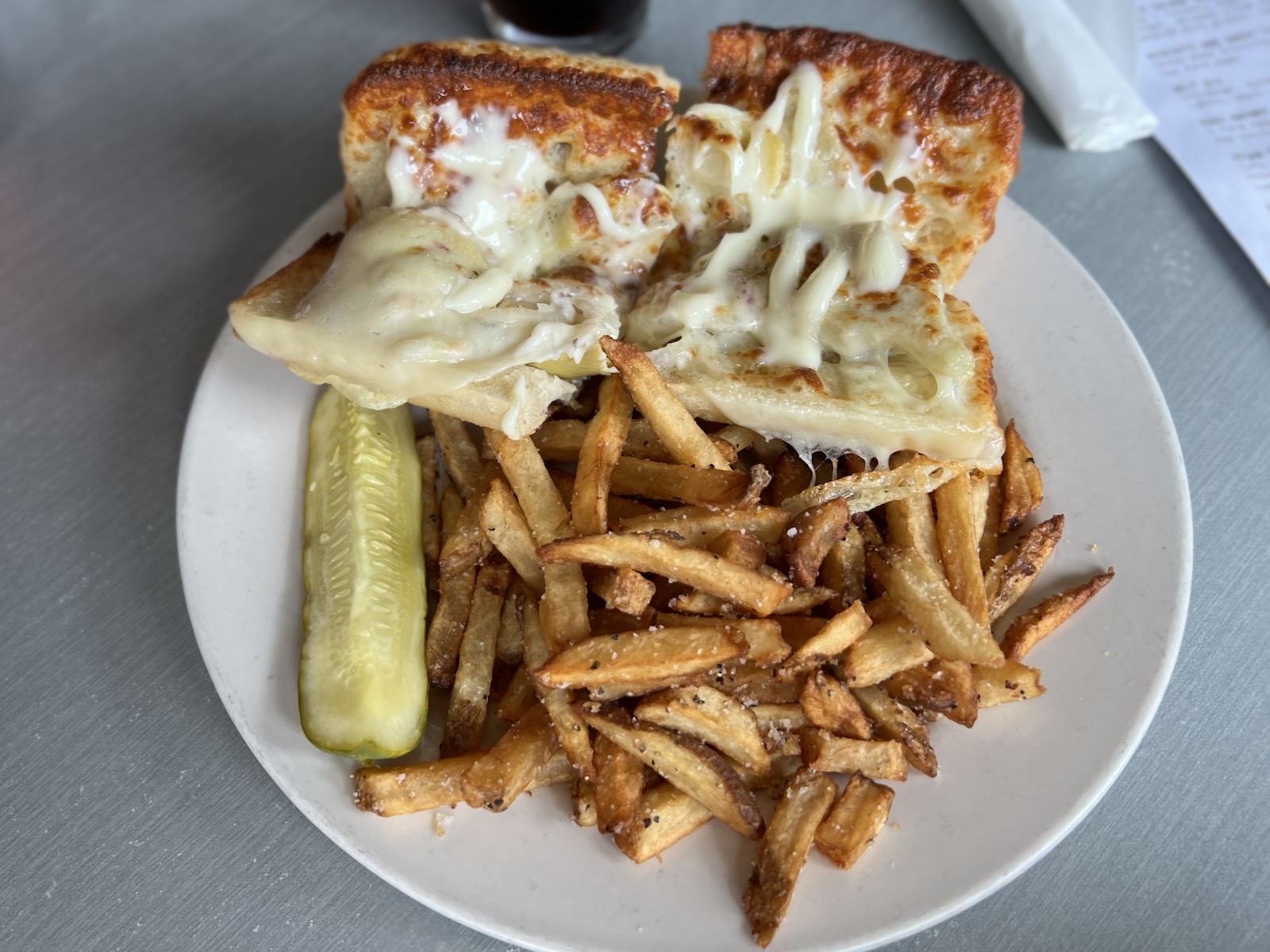 And yes, you can upgrade to seasoned fries, a cup of creamy tomato (or daily) soup, or a small house salad for $2.
Appetizers include classics like meatloaf with beer sauce, bacon and chive mashed potatoes, and grilled tomatoes served open over salted rye ($17); ultra-creamy macaroni and cheese made to order ($16; add chili, bacon or ham for +$3); and the Turkey Compact Dinner with Slow-Roasted Turkey Beer Fried Meatballs, Sage Stuffing, and Cheesy Mashed Potatoes with Peasant Sauce and Vegetables of the Day ($17). There's also Fried Fish on Friday nights for $18 (Fridays only).
And yes, the bar still stocks plenty of craft beers, whips up brunch cocktails, and serves a slew of coffee drinks, from hot black cups of morning buzz to cold brews and flavored concoctions.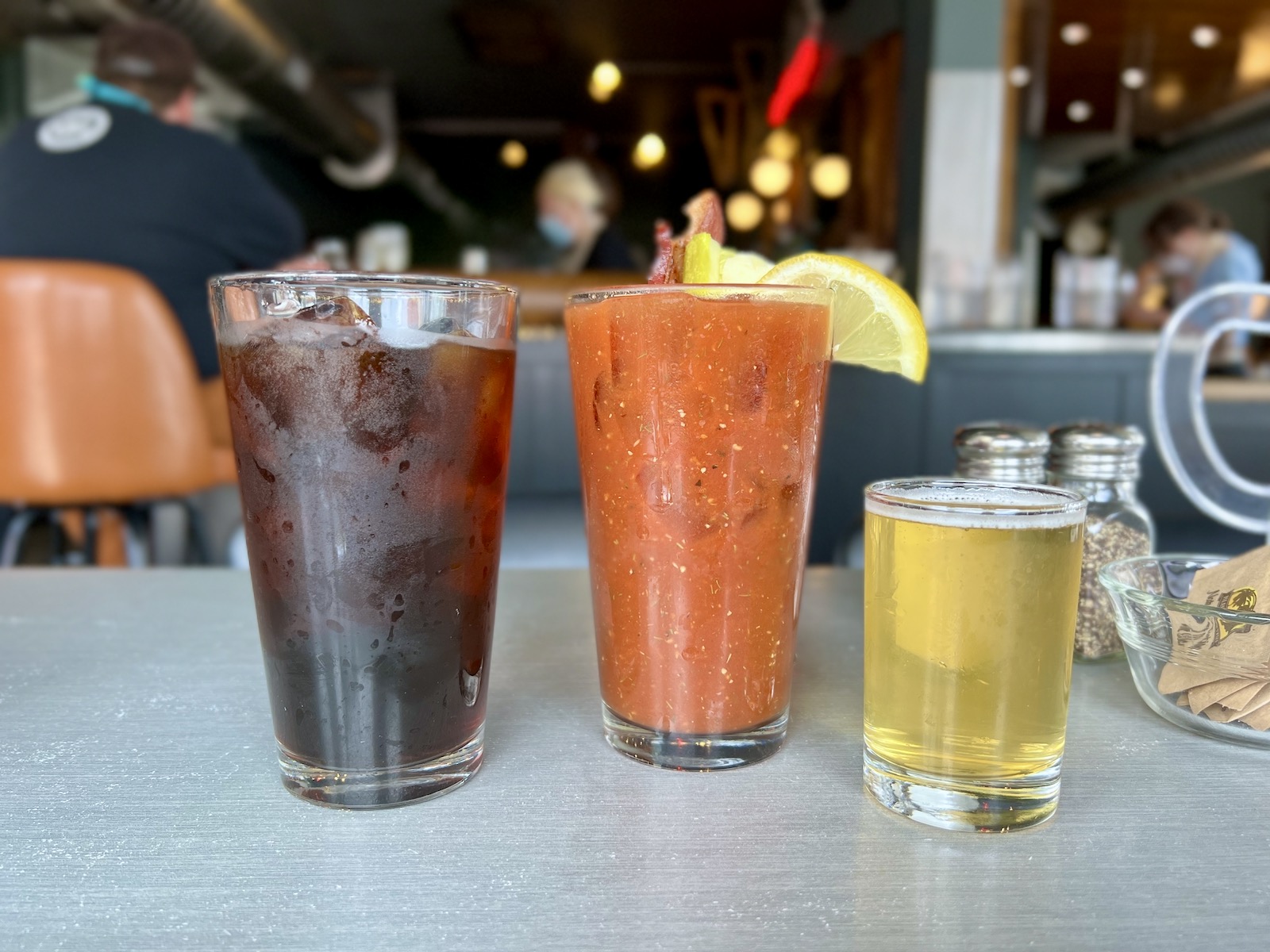 New items on the menu include the avocado toast (with crispy sprouted lentils, hard-boiled egg, red onion, cherry tomatoes and fine herbs, $14); a salted salmon sandwich served on a Ruby's Bagels rosemary sea salt bagale ($15); a fried chicken cookie served on a warm honey homemade cookie ($15) and new salads including a classic wedge salad ($15; add chicken or tofu for +$3-$4); Caesar salad ($15; add chicken or tofu for +$3-$4); sprouted lentil salad with crispy sprouted lentils, greens from Hundred Acre, cherry tomatoes, goat cheese, cucumbers and tomato vinaigrette ($15; add chicken or tofu for +$3-$4).
Cupcakes won't be back on the menu (yes, they will), but there are handmade pies created with local ingredients by the bakers at Honeypie Bakeshop.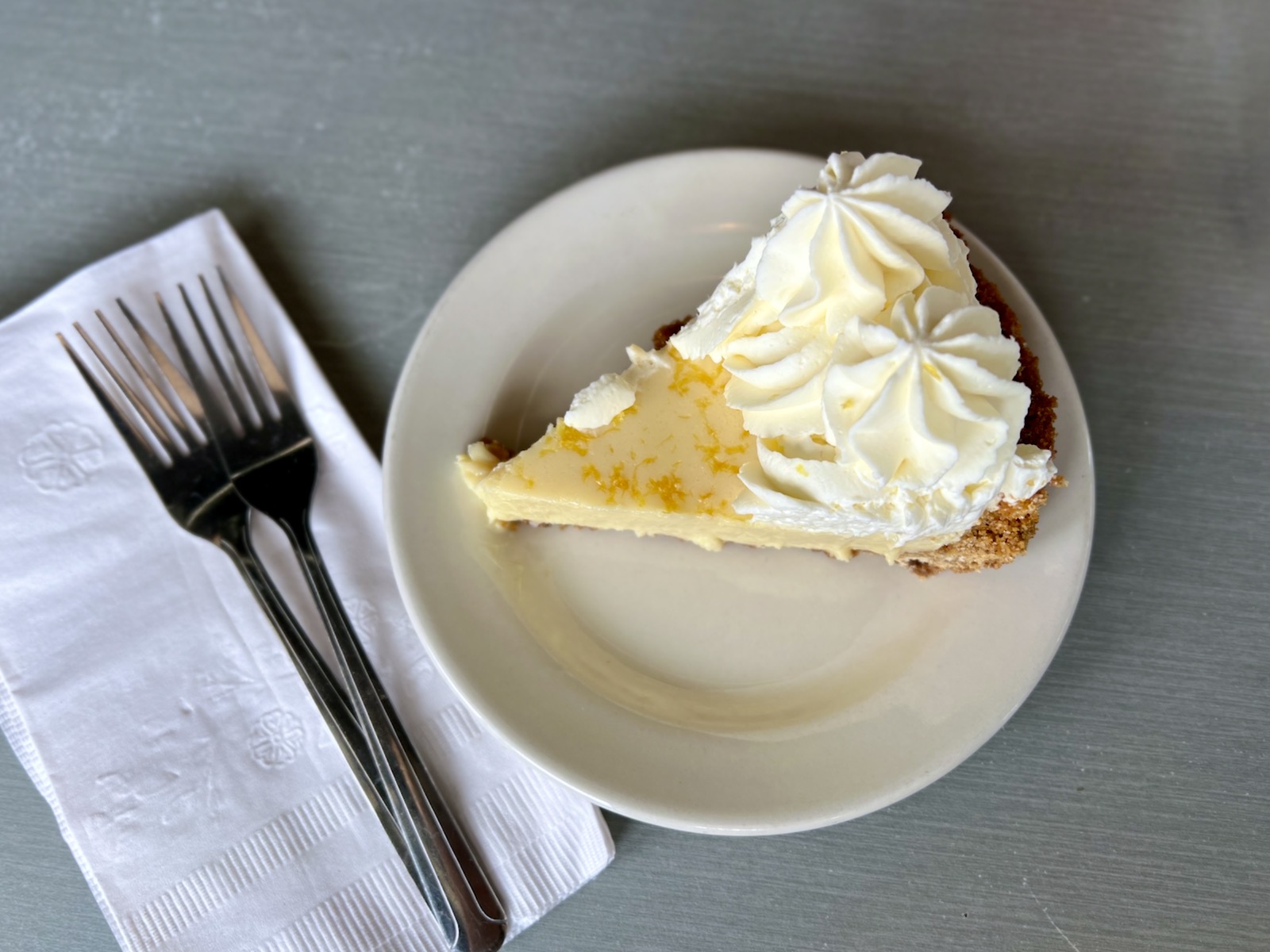 The daily selection will include between eight and 12 pies, with flavors varying daily. Slices will cost $7 for fruit pie, $7.50 for cream pies and $4 for a scoop of Scratch ice cream on the side.
From Thursday June 9 Comet will be open Wednesday to Sunday from 9 a.m. to 3 p.m. (bar open until 5 p.m.) with brunch served on Saturday and Sunday.
As soon as staff allow (probably in a month or so), Comet will expand its hours to include dinner service from 5-10 p.m. (bar open until midnight).
All Pie Inc. restaurants including Comet Cafe, Honeypie Cafe, Palomino Bar and Smallpie are hiring for front and back of house positions. The restaurant group follows One Fair Wage practices, including shared tips for all positions, health insurance, a 401K retirement plan (with company matching), "pie bucks" to spend at their restaurants, free yoga, fixed working hours and a progressive, respectful and healthy work environment.
Serious inquiries only. Get more information and apply online or apply by email to [email protected] (attach a copy of your CV, as well as information about the position you wish to apply for).